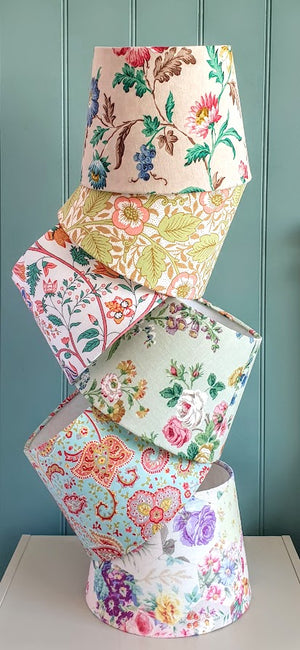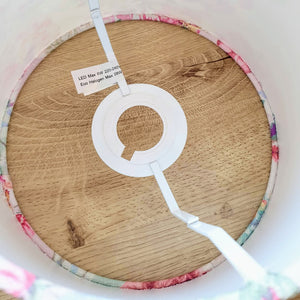 Vintage Style Floral Empire Shade - Patchwork Garden
These beautiful floral shades are made using fine vintage fabrics and are perfect for a slim lamp base. Ideal for a bedside table or small table to add a touch of vintage florals to your home decor.
Measuring 15cm across the top, 20cm across the base and is 15cm high.
Please use a low energy bulb with these shades.
Please note that I only have a limited number of this size shade and they won't be available again, although a similar size will be added soon.