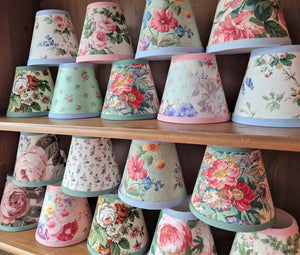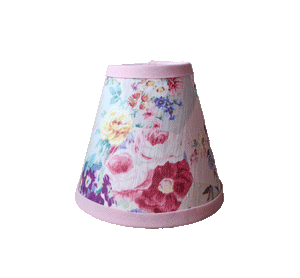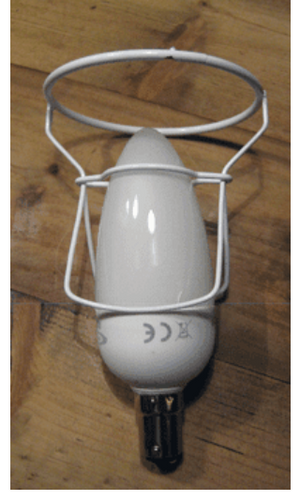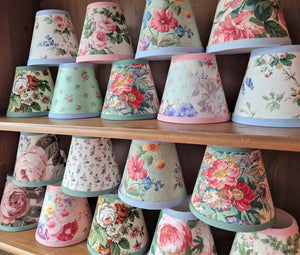 Candle Shade In Patchwork Garden Print
Gorgeous little shades are ideal for adding a cosy feel to a small space, mantle pieces, kitchens, little desks....they also look blooming fabulous on a candle style chandelier!
Please note that the floral placements may differ from shade to shade.
The shades have  candle clip fitting that fits over the candle shaped bulb. the shades measure 14.5cm diameter, 13cm high and the top ring measures 7.5cm
A low energy bulb of 40watts or less is recommended.
Please note that when using vintage fabrics we work very hard to ensure they are in the best condition possible, however we can only imagine the weird and wonderful places they have adorned before they came to us and with that may come some minor signs of the life they have lived.
 Overseas customers, please ensure you read the  Shipping FAQs page to ensure you're happy with the process before making contact.